Dan Harper's Lego Photo Project

Hi there!
Did you just find a Lego minifigure? Maybe it had my business card with it. Cool! But whatsupwiththat?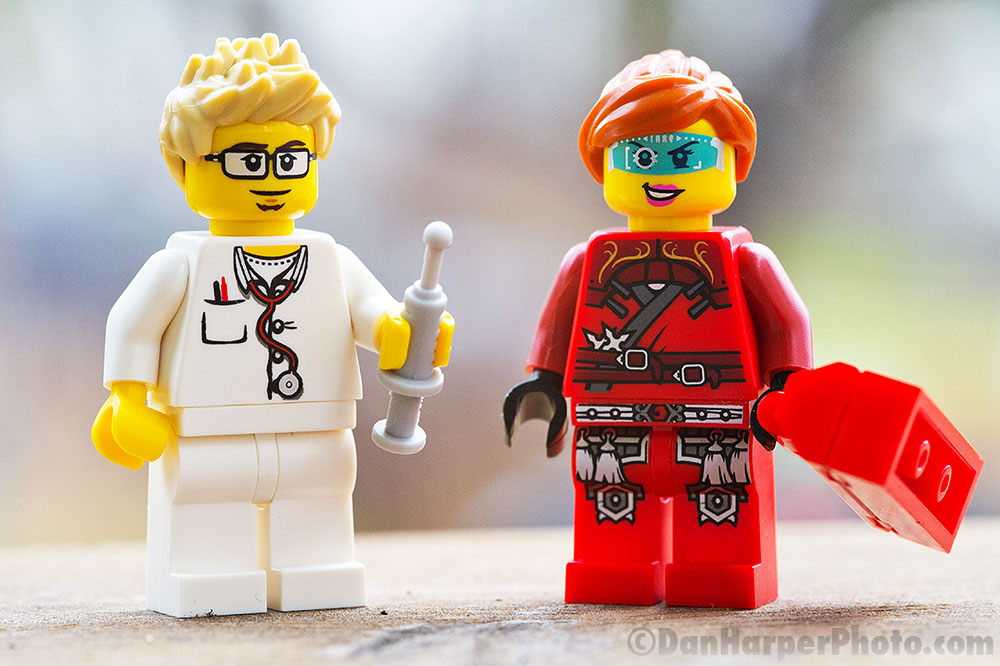 As a photographer and a fan of Lego I wanted to do a type of "art installation" and came up with the #DHPlegophotoproject

Basically the #DHPlegophotoproject is a photo project where I do an Easter egg hunt but use Lego minifigures instead of tooth decaying chocolates. (Which I also love, don't get me wrong, they're just terrible for teeth!)
-I put the Lego minifigure in place, take a photo of it, post it to social media (normally my Twitter or Facebook) and hope someone picks it up.
-If you find one you can take a picture of it yourself and post it to Twitter with the hashtag #DHPlegophotoproject.
-If you find me while I am putting one in place, I will take a photo of you/your family for free, on site and send it to you.
-I just ask that you take only one minifigure per Lego lover to keep the rest for other fans of Lego or this project.


More info about the #DHPLegoPhotoProject:

The first project started with me posting this on my Facebook, February 14, 2015:
-----------------------------------------------------------------------------
"For anyone interested I'm doing a personal photography project on Family Day, Monday February 15, 2016.
I'm combining my passion for photography & Lego and doing a photographic Easter egg hunt around @fdvoyageur (with their permission).
Starting around noon I will be putting around 50-100 Lego mini figures around the FDV park including inside Fort Gibraltar.
For safety reasons these will not be very well hidden. They will all be in public places, not behind roped off areas etc.
I will be taking photos of them in place and posting them to Twitter. If you find one, keep it! If you find me putting one in place you can take it and I'll also take your photo for free and send it to you!
This will be an ongoing project and I have also already talked to Assiniboine Park/Zoo and will be doing one there later this year.
-----------------------------------------------------------------------------
UPDATE about project #1
The project was a great success with some surprise people showing up including St Boniface city councilor Matt Allard and several of my Twitter followers. (Strange, I thought it was only my mom who followed me on Twitter)

The second project will happen when it starts to get green outside again in the Spring of 2016 (May-June)


If you're still reading and like Lego as much as I do, please check out this very cool working Tundra Buggy I made out of Lego Technic: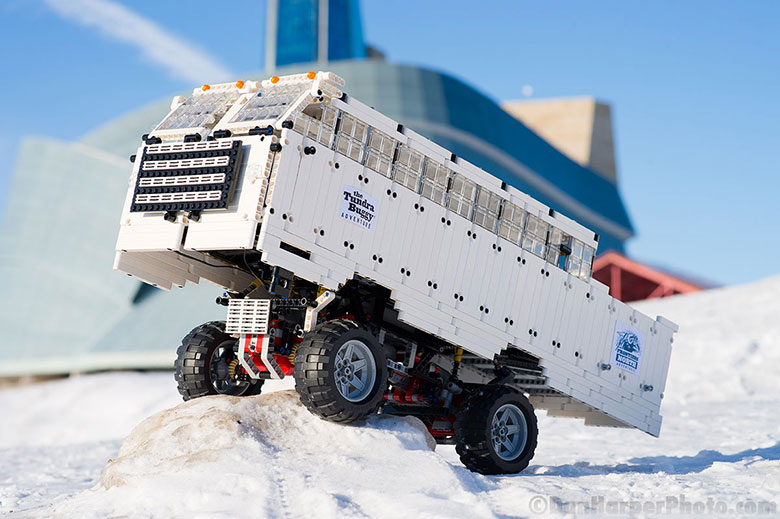 Click here for the full story