My Socials:
Photo Galleries
Content
LOOKING FOR A PHOTOGRAPHER?!
I specialize in:
-Advertising photography
-Event photography
-Corporate portraits
-Architectural & real estate
-Bands: promos & live
-360 VR tours
-Product photography
-Time-lapse photography
-And anything else you can capture with light!

Please contact me by phone at: (204) 237-7402 or by e-mail

---
I am the/an OFFICIAL PHOTOGRAPHER for:
-The MTS Centre
-Festival du Voyageur
-The Canadian Museum for Human Rights
-The Assiniboine Park Conservancy
-Caisse Groupe Financier

I am also an accredited photographer for:
-The Forks North Portage
-Université de Saint Boniface
-Tourism Winnipeg/Economic Development Winnipeg
-Winnipeg Free Press (freelance)
more...
---
Other sites by Dan Harper:

WPG360: A collection of panoramic and virtual reality tours
DanHarperPhoto.com: Dan's commercial site
WPGphoto.com: Winnipeg's largest free photo community, I created in 2004

---
Dan Harper photo seminar on DVD:
"Going pro 2" is my second seminar about how to create a photography business, get clients, pricing and how to charge for your work as well as all those burning questions you have about photography.
A must have for anyone thinking of "Going pro"!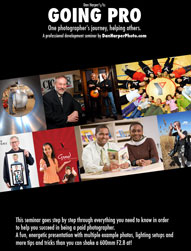 Click here for more info
---